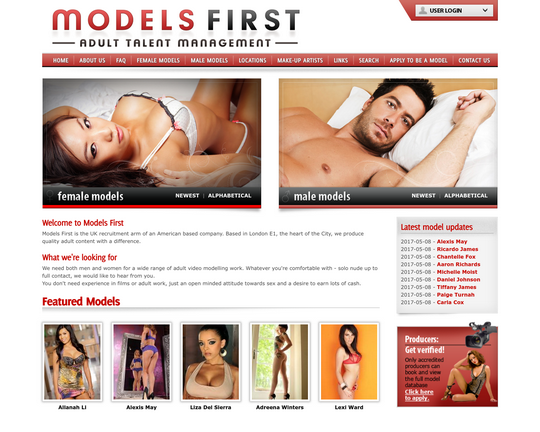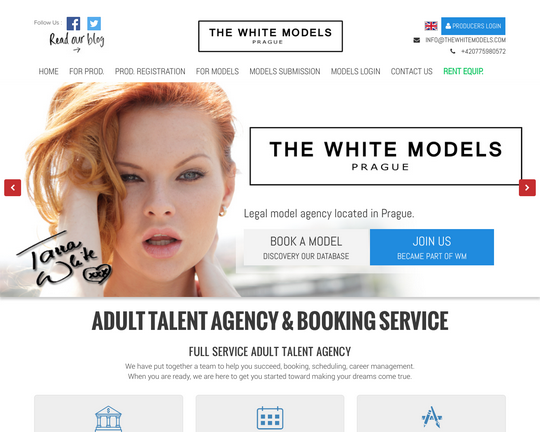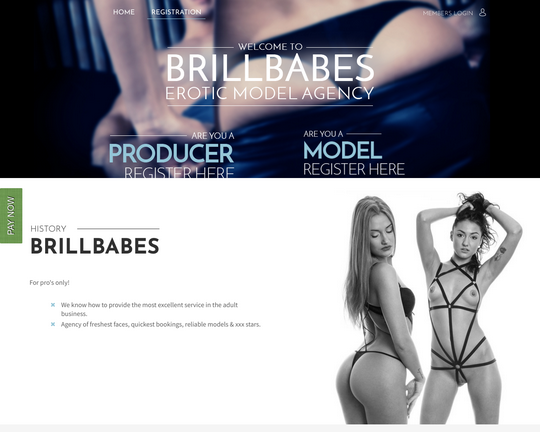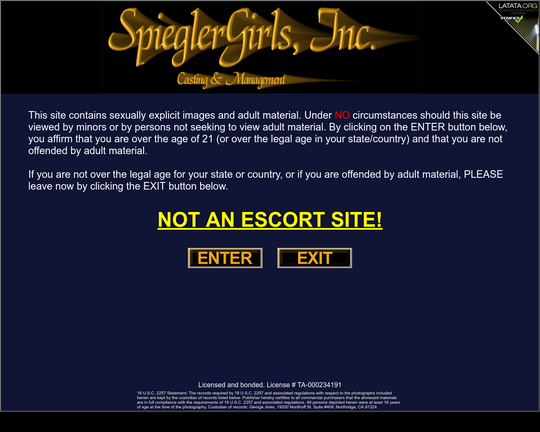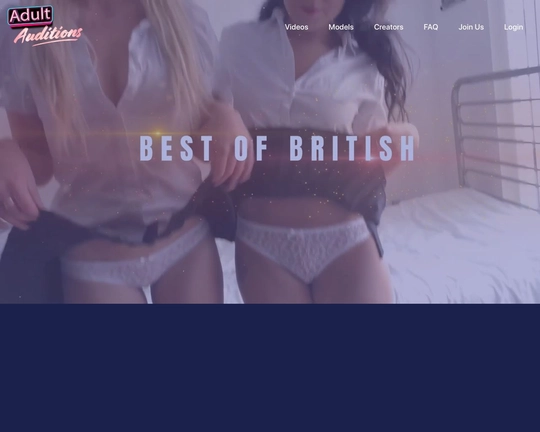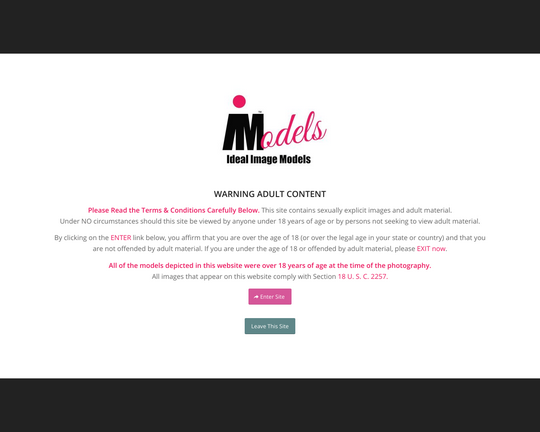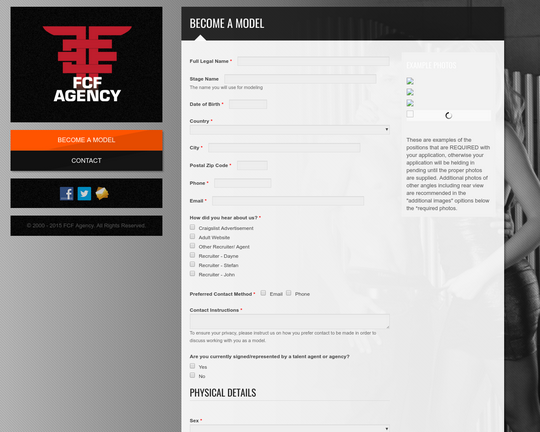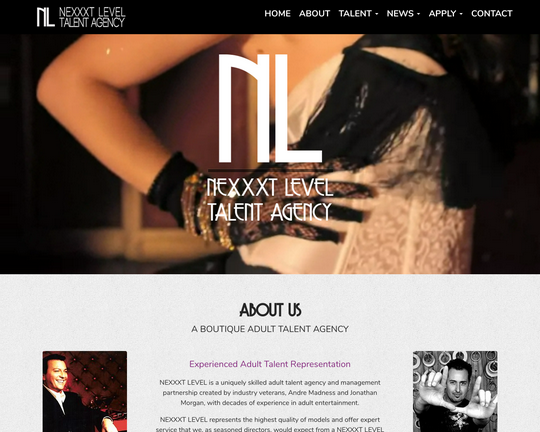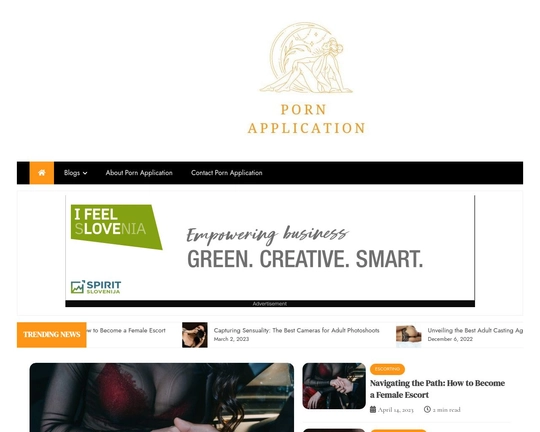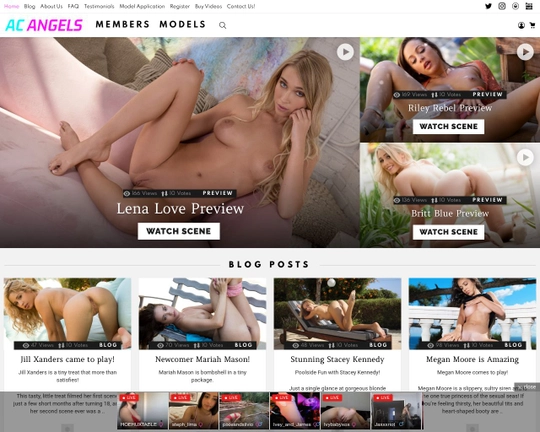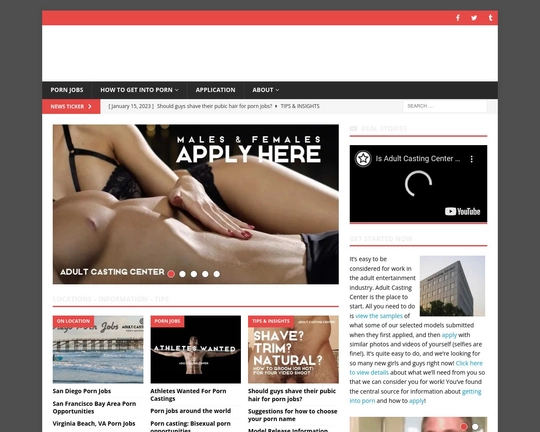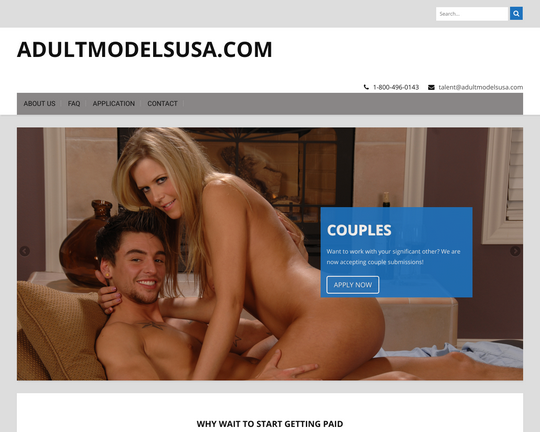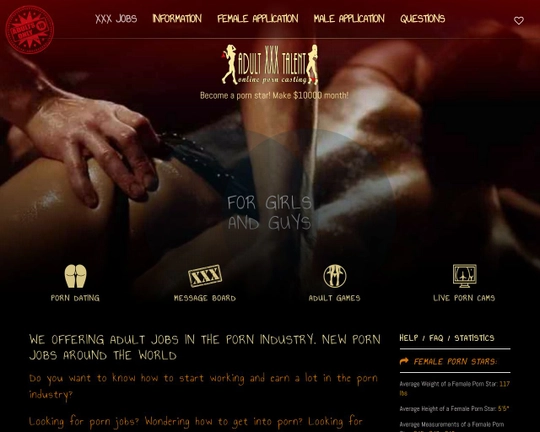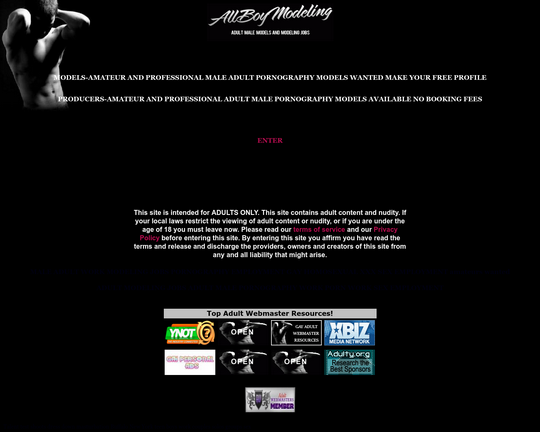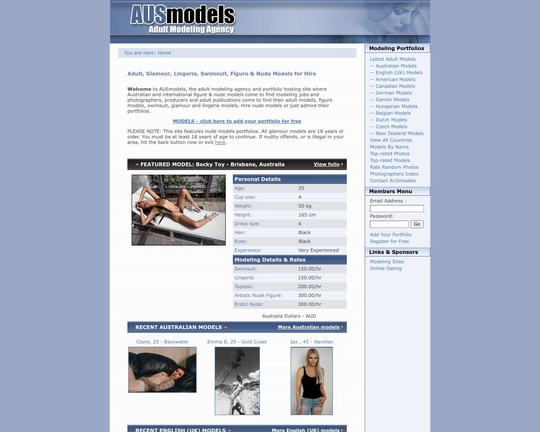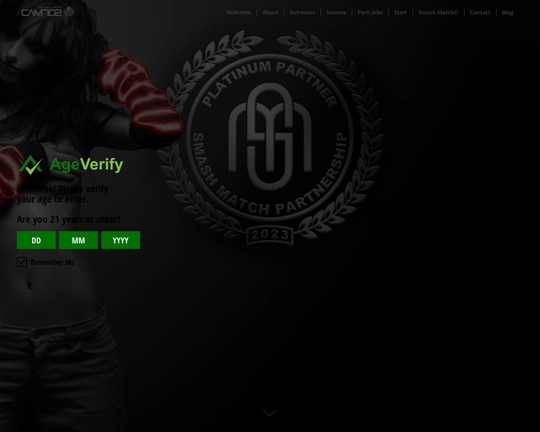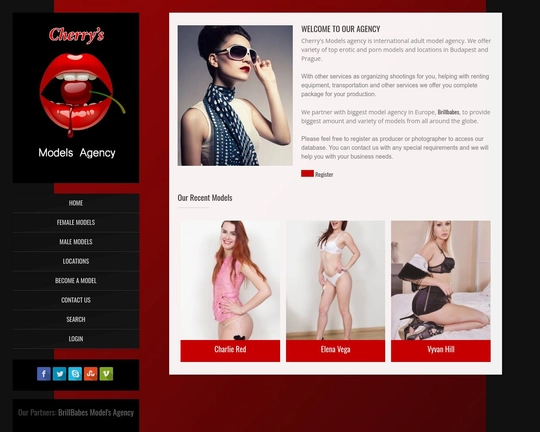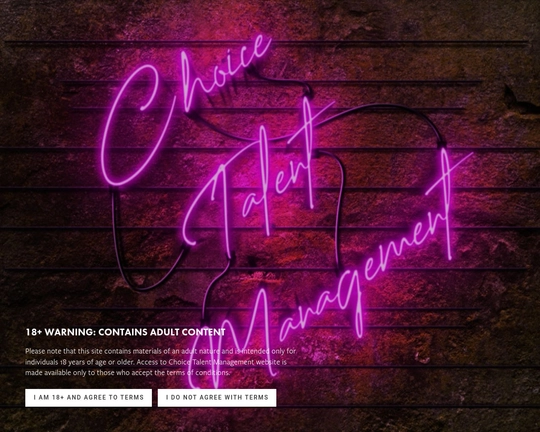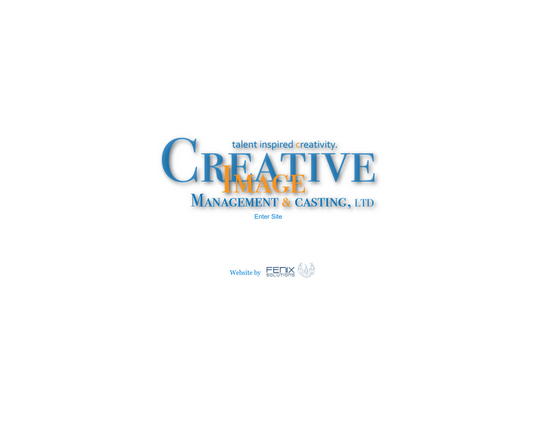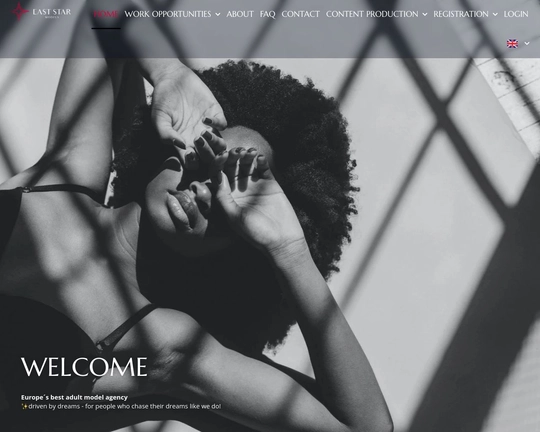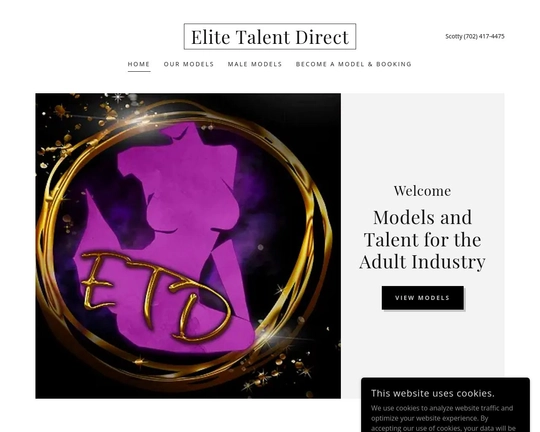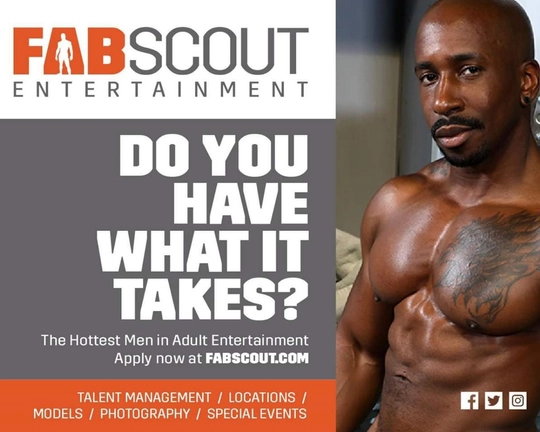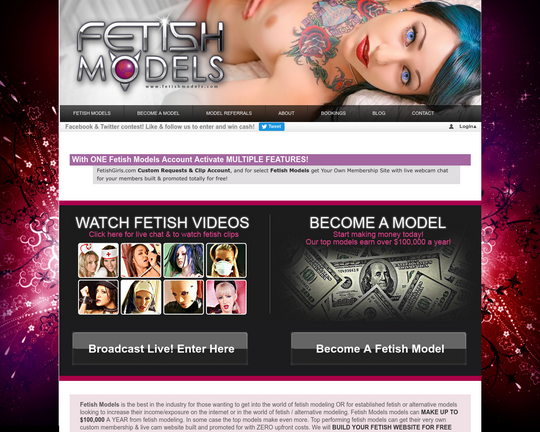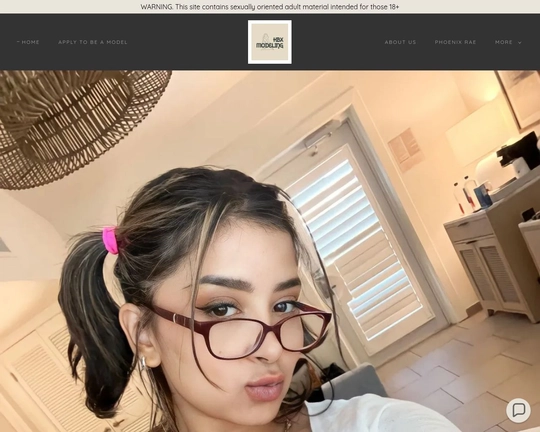 Porn model agencies (sometimes called adult model/modeling agencies or porn talent agencies) are talent agencies that represent performers for adult film movies. These companies play an essential role in the day-to-day operations of the adult film industry. Porn model agencies provide adult film production companies (also referred to as porn studios) with adult actors & actresses to perform in the studios' films.
B2B (Business-to-Business) Services of Porn Model Agencies
When booking a performer through an experienced agency, the porn studios (Vixen, Bang Bros, Brazzers, Teamskeet, or smaller niche sites, for example) can be relatively confident that the talent they're hiring has already been vetted for seriousness, punctuality and professionalism. The production company, the movie director, the makeup artist, the hairstylist, the catering crew, the sound & lighting technicians, the still photographer and everyone else involved in the production of a professional adult film can rest assured that their day is not going to be wasted if the talent was booked through a professional porn model agency.
Otherwise, who knows what type of character will show up on set, and when?
Is the talent going to show up drunk?

High?

Both?

Are they going to have proper IDs?

Do they have a valid talent (HIV/STD) test?

Do they know proper on-set etiquette as a professional adult film performer?

If the performer is a male, and the script requires it, is he going to be able to get hard on command, stay hard & cum on command?

Male or female, is the performer going to creep out & catch feelings for their co-star once the shoot is done?

Is there going to be a pimp/boyfriend dropping them off?

Does the pimp/boyfriend think he's going to hang out with the crew on set all day?
Of course, all of these scenarios assume that the talent shows up at all! This is precisely why the largest, most successful porn production companies always book their talent through professional porn model agencies. Many porn studios outright refuse to book talent that is not signed to an agency.
B2C (Business-to-Consumer) Services of Porn Model Agencies
On the other side of the coin, porn model agencies provide extremely vital services to adult film performers, both experienced pornstars & first-time beginners alike. The most important of these services, of course, is the procurement (obtaining) & negotiation of legitimate adult film bookings with professional porn studios.
In simpler terms, porn model agencies book legit, paid adult film gigs for their performers.
This is more challenging of a task than it might sound. In business, producers of anything seek to produce their product at the lowest possible cost and to sell it at the highest possible price, and in the highest possible quantities, to maximize profit. For producers of adult movies, this means securing top-notch talent for as cheap as possible, and having the talent do large amounts of work for as little pay as possible. This is where the porn model agencies step in and tell the producers, "Wait a minute, here... we control the talent pool, which you, Mr. Porn Producer, need access to. So, if you want access to the talent pool, you will treat our performers fairly & ethically in all areas, including their pay rates."
Mainstream Hollywood actors aspire to join the Screen Actors Guild (SAG-AFTRA), an infamous & powerful trade union for screen actors. Under the protection of this union, SAG-AFTRA actors are guaranteed a minimum daily or weekly pay rate. The adult film industry does not have a legit & active trade union like this, so the responsibility of ensuring performers are paid fair rates for their work falls on the porn model agencies. If you are not looking for a porn agency, but rather a talent agency for mainstream modeling or acting, check out that portion of our website instead.
Someone new to the industry might overlook a critical word in the highlighted statement above. That word is "legit". Porn model agencies are responsible for ensuring that the producers they're sending their performers to are legitimate adult film professionals, not fake producers (criminals) or creeps. There are levels to this. First of all, the porn agent must decide that he is going to be a professional, himself. Is he going to take a stand against unprofessional/fake producers, or is he going to work in cahoots with them?
If & once he's decided to be a professional and to do business exclusively with other adult film professionals, then the porn model agent must also have the business "spidey sense," business acumen, street smarts & balls to weed out the wolves-in-porn-producers'-clothing and protect his flock (referred to as the agency's talent roster) from those wolves. Professional porn model agencies don't just take a so-called porn producer or director's word that they are legit; no, the professional porn agent will do his due diligence and make sure, before sending any of his talent over.
In addition to securing porn movie bookings, some porn model agencies provide the following additional services to their performers:
Transportation

Lodging

Public Relations (Publicity) Work

Safety and Health Resources

Financial Advice

Networking Events and Industry Connections

Career Guidance

Professional Photography

Performer Website Creation/Management

Social Media Management

Content Platform Management

Feature Dancer Bookings at Gentleman's Clubs

New Performer Orientation
Use AllModelAgencies.com to Find Your Porn Agency
Here at AllModelAgencies.com, we offer the best possible resource for choosing the porn model agency that's right for you: we show you when each agency was established, who the key people are at each company and reviews from actual porn performers that have worked with each agency. We offer this service 100% FREE of charge! We hope that our website helps you find a great porn agent, and we wish you the best of luck with your career in the wonderful world of professional adult film production. All that we ask in return for using our site: Bookmark this website, and remember to return to AllModelAgencies.com to review your agency at some point soon.